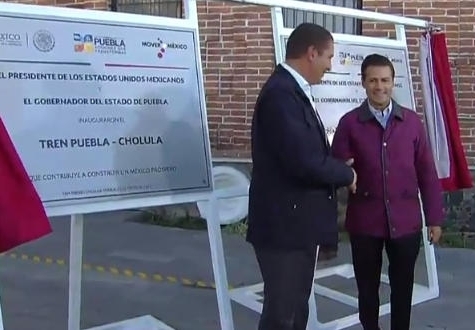 A new train connecting the Mexican cities of Puebla and Cholula, site of famous mayan pyramids, has been inaugurated by the Mexican President, Mr. Peña Nieto and Puebla's Governor,Mr. Moreno Valle.
Tria has participated in this project, supplying the workshop equipment and installations and the ticketing, communications, PA announcing system, Information systems and several other multipurpose equipment. We have also provided operational advise.
The line will have 5 stations. It will run on diesel units from Staedler with a capacity of 284 passengers per train. The project is intended to increase tourist attraction and investments on the metropolitan areas of Puebla and Cholula.