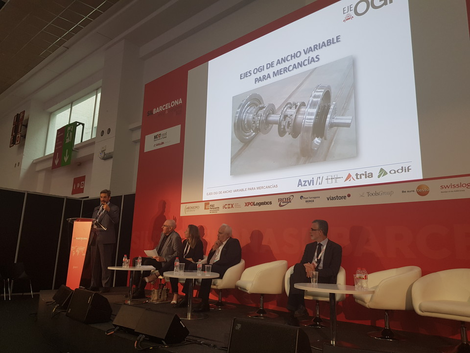 The president of the TRIA Group, Francisco Paños, exhibited at the FERRMED Conference at the International Logistics and Material Handling Exhibition held on June 7 in Barcelona with the aim of promoting the development of the Trans-European Rail Network to facilitate the transport of goods by rail.
In the presentation, Francisco spoke about the stimulus that the OGI Axles can suppose for the transport of international freights.
The axles have already made the 100,000 km of tests in service of the first and second PHASE and therefore will have authorization of commissioning and authorization of circulation shortly so it can be used in commercial use.