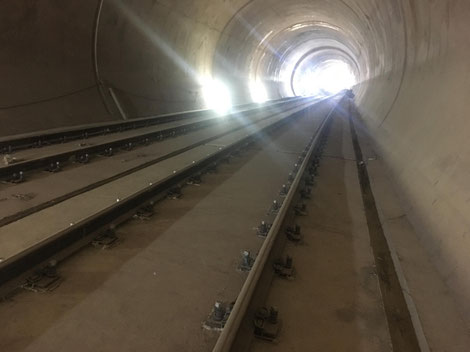 TRIA and ALVAC on a JV, have started works for the installation of the first 10 km of the track inside the tunnel of L2 in Metro Lima.
This track has the following characteristics:
Double track with UIC 60 welded rail, direct plates from the manufacturer (Vossloh).
The works start at the main depot of Santa Anita, where TRIA and ALVAC have installed all the ballast tracks and the pit tracks on the workshop.