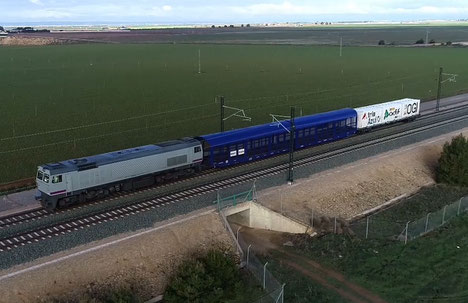 The accreditation of this automatic gauge change system is a real milestone in the field of railway innovation because it solves the problem of the existence of networks with different track gauges, something that significantly affects freight traffic.
A freight train equipped with this variable gauge axle can run between the various borders on different track gauges, since the axle automatically changes the gauge, thus load break points are eliminated, travel times are shortened and costs are reduced.
Following the laboratory tests and the on-track tests, the third and last phase of tests is being developed, with trains covering 150,000 kilometres as commercial trains on tracks of both gauges and with maximum load and maximum permitted speed. 
With the approval of the new Technical Specification for Interoperability (TSI) of Wagons, expected in June 2019, the variable gauge axle system for freight will be authorised throughout Europe as an interoperability constituent.